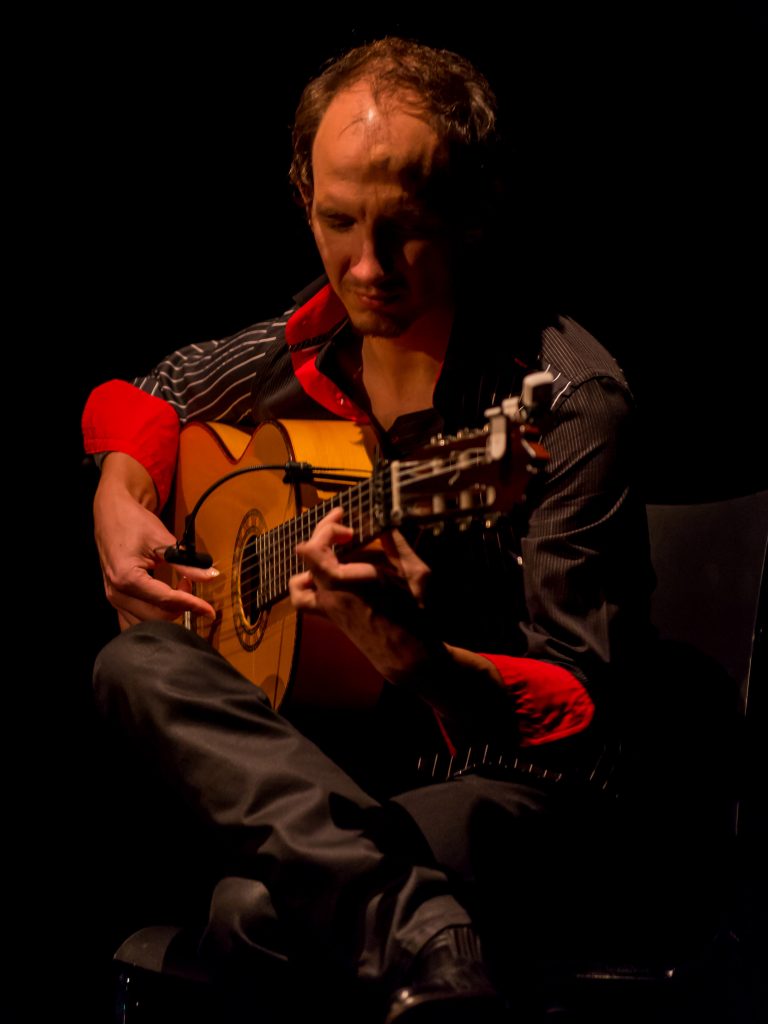 José Ismael Sierra
Idea, Design & Programming
I am a Flamenco guitarist, born in Buenos Aires, settled in Seville more than 10 years. I studied with the greatest masters of flamenco, among them Manolo Sanlúcar, Paco Fernández, Miguel Ángel Cortés; and with Pedro Sierra, Paco Cortés, Eduardo Rebollar and Niño de Pura at the Cristina Heeren Foundation.
I have had the immense honor of accompanying the dance of amazing artists as Antonio Canales, Carmen Ledesma or Adrián Sánchez.
Since childhood, music has always been my biggest hobby, but I've always liked computing and design, and finally I've found a way to apply my programming knowledge to flamenco and thus combine my 2 great hobbies.
I hope that my Apps not only are good for practicing, but also helping to learn about flamenco singing and to understand how traditional flamenco dances are composed.
 CopyRight Reserved – Trianilla 2017  ©